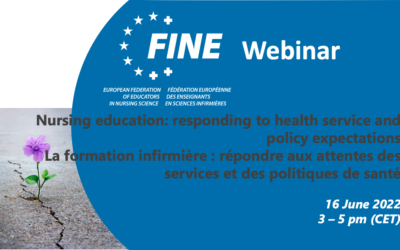 Please find here the link to the webinar recording : link Here below the links to the presentations. Click on the pictures to open the presentations.BelgiumFranceGermanyGreecePortugalSloveniaSpain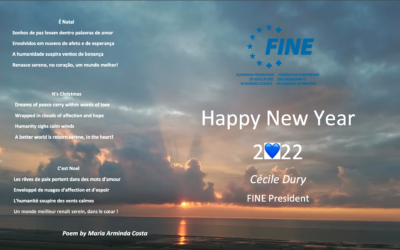 The whole FINE team wishes you a wonderful year 2022!

Find here below the informations related to Centre d'Innovation en Formation Infirmière (CIFI) Online training of CIFI-AP : Link Scientific watch of the CIFI-AP  : Link 2021-2022 CIFI-AP activity calendar  : Link Conférence-Midi of the 7th of  December of Marie-France...