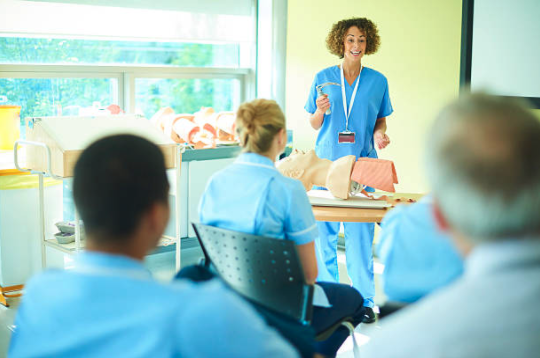 University of Turku Coordinates Development of Nurse Educator Education in Europe
The Department of Nursing Science at the University of Turku has received almost EUR 400,000 in EU funding for research and development of European nurse educator education. In addition to Finland, Spain, Germany, Malta, Scotland, and Slovakia will take part in the project. From Finland, also the University of Eastern Finland is a partner.
Even though the nurse education in Europe is highly regulated, there is no consensus about the qualification requirements or education of nurse educators. The aim of the New Nurse Educator project is to harmonize and optimize the nurse educator education in Europe by developing and testing a programme for nurse educator education, in total 30 ECTS.
– The world is changing, and the prevalence of current health issues is estimated to increase due to population aging and emerging new health issues such as the COVID-19 pandemic. Nurse educators need knowledge and skills to apply these new subjects in nurse education curricula, says Professor Leena Salminen from the Department of Nursing Science at the University of Turku.
The project promotes educators' knowledge and competence about current and future health issues, evidence-based teaching methods, ethical competence, utilizing technological and digital teaching methods in modern learning environments to enhance students learning outcomes.
– This project improves educators' ability to respond to the rapid changes within society, health care, and emerging health problems. After the education participants will be ready to integrate evidence based good practices and new teaching and learning methods into their daily work, Salminen adds.
The overall aim of the project is to set recommendations and guidelines for common nurse educator education in Europe based on the results of the project and current research on nursing and education. During the project a "Handbook for nurse educators" which can be used in educator education and in the work of educators will be produced.