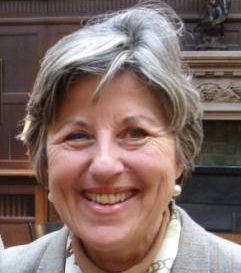 Anne Lekeux
Professor in Nursing Education
Coordinator international relations HELMO Liege : ERASMUS exchange students/teachers
Building Eur.projects :Clinipass,Virtual hospital
Participation in transnational  TUNING project.
Invited keynote in european and international conferences.
Experience :
– First President of Fine Bellux 1995
– Past President of FINE Europe 2004
– organisation of FINE workgroups
– participation in EC workshop developing new nurse education competencies 
within the European Directive on Mutual recognition of Professionel Qualifications
– working together with EFN , ICN , ALADEFE
– WHO taskforce Nursing/Midwifery Education sinds 2007
Developing training programme in PHC (Brasil, Burkina ,Ghana)
—
Anne LEKEUX
FINE Honorary Member, Advisory board
WHO taskforce Nursing/Midwifery Education
Prof.International coordinator – Nursing dpt.
FEDESUC
100, Avenue Mounier -1200 Brussels – BELGIUM
http://www.fine-europe.eu
Phone: +32/2567054
a.lekeux10@gmail.com